GRC Seminars
Past Presentations
---
April 14, 2022
Topic: "Sex differences in age-related mitochondrial dysfunction within the Study of Muscle, Mobility, and Aging (SOMMA)"
Presented by:
Philip Kramer, M.L.S., Ph.D.
Instructor, Wake Forest School of Medicine
Internal Medicine - Gerontology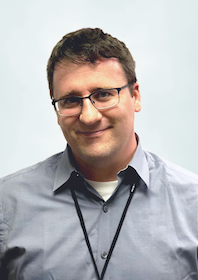 Topic: "Blood-Based Respirometry Reveals Differences in Systemic Bioenergetic Capacity Associated with Cognitive Decline and Alzheimer's Disease"
Presented by:
Gargi Mahapatra, Ph.D.
Post-Doctoral Fellow, Wake Forest School of Medicine
Internal Medicine - Gerontology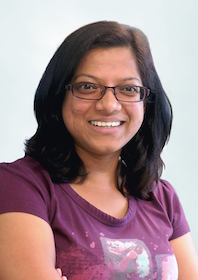 ---
March 10, 2022
Topic: "Technology Innovations in Measuring Glaucoma Medication Adherence"
Description: Dr. Baxter discussed the importance of studying medication adherence and specific examples of technology innovations in medication adherence monitoring in the management of patients with glaucoma.
Presented by:
Sally Baxter, M.D.
Assistant Professor of Ophthalmology and Biomedical Informatics and Chief of the Division of Ophthalmology Informatics and Data Science at the University of California San Diego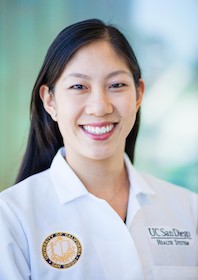 ---
February 10, 2022
Topic: "The short physical performance battery and epigenetic age acceleration as biomarkers of aging for incident heart failure"
Description: Heart failure is a major public health challenge that increases morbidity, mortality, and healthcare spending. In the United States, lifetime risk for heart failure from age 45 through 95 is estimated to range between 20–45%. From 2011–2017, deaths from heart failure increased by 38%, most of which were among adults aged 65 or older. In 2014, the total estimated cost for heart failure hospitalizations in the was $11.3 billion. Improved knowledge of heart failure risk factors could support efforts for individual-level risk stratification and population-level prevention. This seminar will describe how 2 measures of aging, the Short Physical Performance Battery (SPPB) and epigenetic age acceleration, relate to incident heart failure among older adults. The aim of this seminar was to foster conversations on the potential uses for measures of aging in risk prediction and stratification, as well as future directions for research.
Presented by:
Steve Nguyen, Ph.D.
Postdoctoral fellow at the Herbert Wertheim School of Public Health and Human Longevity Science (HWSPH), UC San Diego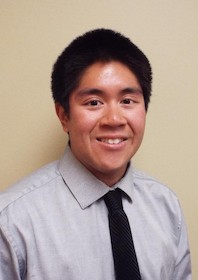 ---
January 13, 2022
Topic: "Opportunities for remote patient monitoring in aging research: Example use case with keystroke dynamics metadata."
Description: The way we interact with our smartphones can provide insights into our brain health. In this lecture, Dr. Moore presented data from smartphone keyboard interaction dynamics (i.e., how you type, not what you type), which can passively and unobtrusively assess our real-world behaviors as they occur in everyday life. Applications for how such a continuous pipeline of real-world data, coupled with advanced machine learning and artificial intelligence algorithms, can be used to derive metrics on how our brains are functioning were discussed.
Presented by:
Raeanne Moore, Ph.D.
Clinical Neuropsychologist and Associate Professor of Psychiatry UC San Diego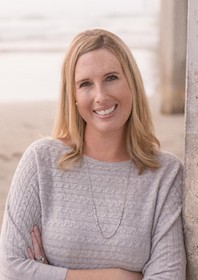 ---
December 9, 2021
Topic: "Detection of Impending Hospitalizations in the Home Bed"
Description: Older adults are frequently hospitalized for acute and chronic conditions such as heart failure, kidney injury, pneumonia, or sepsis. Yet, surprisingly little is known about the days and weeks leading up to hospitalization. This seminar will describe how non-contact sensors in the home bed can longitudinally monitor cardiopulmonary signals without requiring any patient adherence. The dynamics of these signals have revealed surprising discoveries and enabled early recognition of impending hospitalizations. This seminar aims to stimulate conversations with the geriatrics community about ways that adherence-independent sensing in the home can improve the outpatient care of older adults.
Presented by:
Kevin R. King, M.D., Ph.D.
Assistant Professor of Bioengineering and Medicine, Division of Cardiology, UC San Diego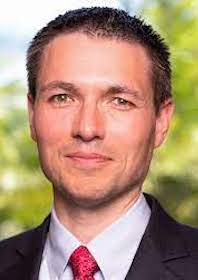 ---
Nov 18, 2021
Topic: "Epigenetic Age Acceleration as a Novel Biomarker of Biological Aging for Alzheimer's Disease and Related Dementias"
Description: In this talk, Dr. Shadyab will discuss his research in geroscience, including his new $3.2 million-dollar NIA-funded R01 to examine the association of epigenetic age acceleration, a marker of biological aging, with mild cognitive impairment, dementia, cognitively healthy longevity, and brain aging.
Presented by:
Aladdin H. Shadyab, Ph.D.
Assistant Professor Herbert Wertheim School of Public Health and Human Longevity Science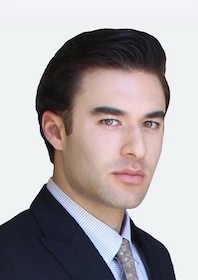 ---
Oct 14, 2021
Topic: "Alcohol use in adults and its impact on health"
Description: Dr. Moore discussed this topic in a format that is interactive and finish with a short discussion of some of her work to reduce unhealthy alcohol use.
Presented by:
Alison Moore, M.D. M.P.H.
Professor and Chief, UC San Diego Division Geriatrics, Gerontology & Palliative Care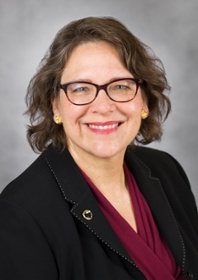 ---
Feb 11, 2021
Topic: "The dynamic epigenome - challenges and opportunities for healthy aging"
Description: Dr. Adams discuseds how the dynamic/plastic epigenome is prone to change through aging in ways that are detrimental to healthy aging and longevity. However, a better understanding of this can provide targets for healthy interventions. Specific interests include: DNA methylation clocks, cell senescence, cytoplasmic chromatin - proinflammatory signaling, role of aging in predisposition to cancer, and "chromostasis" (chromatin homeostasis as a presumptive mechanism for healthy aging).
Presented by:
Peter Adams, Ph.D.
Professor at Sanford Burnham Prebys Medical Discovery Institute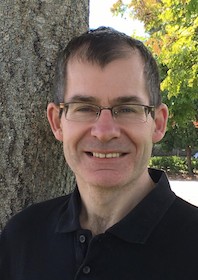 ---
January 14, 2021
Topic: "Hormetic heat stress induces autophagy to promote longevity and proteostasis in C. elegans"
Description: Hormetic stress leads to organismal benefits, including longevity, in many organisms, but the underlying mechanisms are not well understood. Recent work by me and others suggests that mild heat stress can induce the cellular recycling process of autophagy and that autophagic activity is required for the alleviation of age-dependent protein aggregation. Since autophagy and stress-response hormesis are evolutionarily conserved, the investigation of how hormetic stress regulates autophagy is relevant to human health and may prove important for developing strategies to protect against human age-related diseases.
Presented by:
Caroline Kumsta, Ph.D.
Research Assistant Professor
Program of Development, Aging and Regeneration Sanford Burnham Prebys Medical Discovery Institute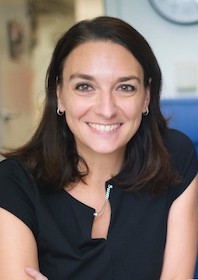 Topic: "Biological and Psychosocial Aging in Schizophrenia and Healthy Aging Cohorts: Studies of Sleep, Inflammation, and Loneliness"
Presented by:
Ellen E. Lee, M.D.
Assistant Professor of Psychiatry, UC San Diego
Staff Psychiatrist, VA San Diego Healthcare System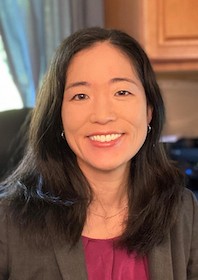 ---
December 10, 2020
Topic: "Risk and Protective Factors for Cognitive Health in Aging: A Focus on Hearing"
Description: Hearing impairment is an emerging risk factor for cognitive decline and dementia, although the mechanism by which hearing impairment may impact cognitive health is not fully understood. I will review the evidence linking hearing impairment with cognitive health in aging; discuss the potential mechanisms underlying this association and identify the further studies that are needed to better understand the basis of this association and inform on steps to mitigate this risk.
Presented by:
Linda McEvoy, Ph.D. Professor in the Department of Radiology, School of Medicine, and founding faculty in the Herbert Wertheim School of Public Health and Human Longevity Science at UC San Diego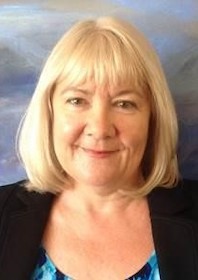 ---
Oct 08, 2020
Topic: "Improving the health and medical care of seniors in the acute emergency setting"
Description: The rapidly aging population and growing reliance on Emergency Departments present new challenges for the care of older patients for acute medical conditions as well as chronic diseases and determinants of overall health. In this presentation, we will discuss recent regional, UC-wide, and national clinical initiatives, as well as collaborative research opportunities focused on improving the health and medical care of seniors in the acute emergency setting. We will also introduce the Gary and Mary West Senior Emergency Care Unit (SECU) at UCSD Jacobs Medical Center, a groundbreaking acute care unit imbedded within our Emergency Department that has garnered national and international attention on its innovative approach to caring for older patients in the emergency setting.
Presented by:
Theodore Chan, M.D., Professor and Chair of the UCSD Department of Emergency Medicine
Dr. Vaishal Tolia, M.D., Associate HS Clinical Professor and the Medical Director for the Emergency Departments at UCSD-Hillcrest and Jacobs Medical Centers
Dr. Edward Castillo, Ph.D., M.P.H., Adjunct Professor at UCSD Department of Emergency Medicine

---
Sept 10, 2020
Topic: "Mitochondrial stress signaling in immunity, disease, and aging"
Description: Mitochondria are multi-faceted organelles that function at the nexus of energy metabolism, oxidative stress, and cell death signaling. Consequently, circumstances (genetics, environmental factors, age) that result in mitochondrial dysfunction disrupt a multitude of cellular processes that can cause human disease pathology and influence human health. Dr. Shadel discussed latest interrogations of mitochondria-to-nucleus stress signaling pathways, including novel roles for mtDNA in innate immunity and the duality of mitochondrial ROS in aging and longevity. Also introduced the new San Diego-Nathan Shock Center (SD-NSC) of Excellence in the Basic Biology of Aging.
Presented by:
Gerald S. Shadel, Ph.D.
Professor, Molecular and Cell Biology Lab, Salk Institute for Biological Studies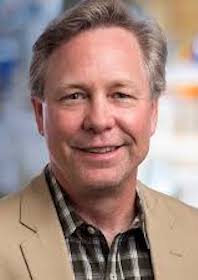 ---
May 14, 2020
Topic: "UC San Diego Dissemination and Implementation Science Center (DISC): Introduction and Opportunities"
Description: This presentation by the DISC Executive Leadership Team provided the background and overview of the newly established UC San Diego Dissemination and Implementation Science Center (UC San Diego DISC). A brief overview of the promise of D&I Science was provided as well as examples of how D&I Science may contribute to Gerontology research projects. Services and opportunities through the UC San Diego DISC were reviewed and collaboration opportunities discussed.
Presented by:
Nicole Stadnick, Ph.D., M.P.H., Department of Psychiatry
Lauren Brookman-Frazee, Ph.D., Department of Psychiatry
Greg Aarons, Ph.D., Department of Psychiatry
Borsika Rabin, Ph.D., Pharm.D., M.P.H., Department of Family Medicine and Public Health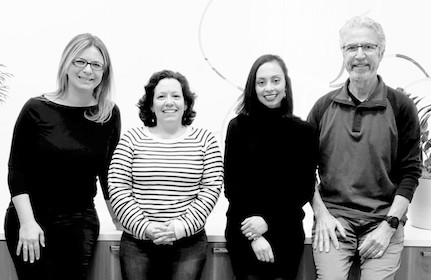 ---
March 12, 2020
Topic: "Displacement: The New Public Health Challenge facing Older Persons"
Description: Dr. Al-Rousan discussed forced migration as a social determinant of health in older adults highlighting the research imperative and initiatives particularly on cognitive function of older migrants in the US and internationally.
Presented by:
Dr. Tala Al-Rousan, physician and epidemiologist, postdoctoral fellow at the Department of Medicine at UC San Diego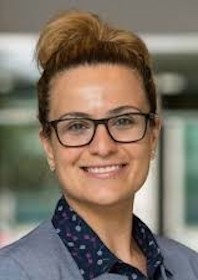 ---
February 13, 2020
Topic: "Detecting preclinical mobility decline via portable, scalable mobility assessments"
Description: Aging is intrinsically associated with declines in physical endurance, muscle strength, balance control, and resulting mobility. Standard-of-care physical function assessments like walking speed and the Short Physical Performance Battery (SPPB) suffer from major limitations, including floor and ceiling effects, observational or subjective scoring, and quantifying physical function on a gross level. Scores from these assessments are appropriate for detecting significant impairment, but not incipient or "preclinical" decline, and are poor predictors of real-world function for higher-functioning adults. Instrumented and graded tests can augment clinical assessments by enabling precise and granular measures that better characterize a range of physical capacities and enable detection of preclinical decline. However, to be useful for clinicians or clinical researchers, these measures need to be available outside of a laboratory and have meaning related to an individual's risk for loss of independence. Dr. Graham introduced xamples of technology for sensitive, user-friendly assessments of mobility for older adults that have the potential to increase the use and value of sensitive physical function measures in clinical and research environments.
Presented by:
Sarah Graham, Ph.D.
Stein Institute for Research on Aging, Department of Psychiatry, UC San Diego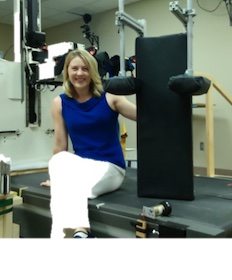 Topic: "Translating models of aging into therapies for Alzheimer's disease"
Description: Alzheimer's disease (AD) affects more than five million people in the US, a number that is expected to triple by 2050 due to the rapidly aging population. However, there are no disease-modifying therapies for AD. As such, there is an urgent need to understand the primary mechanisms driving the disease and to identify new drug targets based upon this information. Age is by far the greatest risk factor for AD and related dementias. Using a set of compounds that were specifically developed to target stresses associated with the aging brain, we have been identifying unique molecular pathways that are neuroprotective by preventing the pathological contribution of the aging process to AD. The implications of our findings to the fields of aging and AD were discussed.
Presented by:
Antonio Currais, Ph.D.
Cellular Neurobiology Laboratory, Salk Institute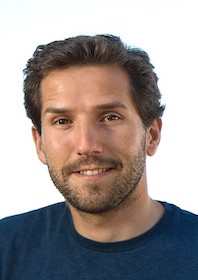 ---
January 9, 2020
Topic: "Biomarkers of Aging: A Critical Review"
Description: Dr. Cummings is internationally renowned expert in research on aging and osteoporosis. He and colleagues at the SFCC led the large clinical trials that resulted in U.S. Food and Drug Administration (FDA) approval and widespread use of most of the treatments used for osteoporosis, including Fosamax® (alendronate), Prolia® (raloxifene) and Evista ® (raloxifene), as well as the studies that first established the value of bone density and risk factors for hip fractures that are widely used in clinical practice. He is the Principal Investigator of the Longevity Consortium that aligns experts on the epidemiology of aging, geneticists, centenarians, and biology of aging in mice and other species to find the genetic variants and molecules in blood that promote healthy longevity in humans. Dr Cummings leads the largest studies of the biological basis of human aging. He designed and oversees the Study of Muscle, Mobility and Aging (SOMMA), the first study to use biopsies of muscle and fat with advanced magnetic resonance imaging to identify the factors in human cells that promote strength, endurance, and independence in older adults. We were fortunate to have Dr. Cummings sharing his experiences at the GRC.
Presented by:
Dr. Steven Cummings, Executive Director of the San Francisco Coordinating Center (SFCC), Professor of medicine, epidemiology, and biostatistics emeritus at the University of California, San Francisco (UCSF)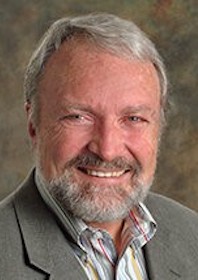 ---
December 12, 2019
Topic: "Beyond Sarcopenia"
Description: Sarcopenia, defined by low muscle mass and/or impaired muscle function, has served as the conceptual basis for interventions to improve mobility function in older adults. Interventions targeting muscle have met with some success. At this presentation, Dr. Kritchevsky described a broader way of thinking about mobility which provides a rationale for new intervention strategies. He also shared information about the RCCN and the NIA Translational Geroscience Network during his presentation.
Presented by:
Stephen B. Kritchevsky, Ph.D. is a Professor of Internal Medicine and Translational Science and a Director of the Sticht Center for Healthy Aging and Alzheimer's Prevention at Wake Forest School of Medicine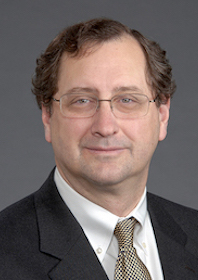 ---
November 14, 2019
Topic: "Sleep and Population Health: Implications for an Aging Society"
Description: Sleep quantity and quality is linked to the physical, mental, and cognitive domains of health, and changes as individuals grow older. In this presentation, Dr. Kaufmann presented on the role that sleep plays in the aging process. He discussed ways in which sleep changes across the life course, how sleep disturbances impact health outcomes in later life, and the public health need to address sleep disturbances through safe and effective treatments among the growing population of older adults.
Presented by:
Christopher N. Kaufmann, Ph.D., M.H.S.
Division of Geriatrics and Gerontology, Department of Medicine