Our Division
We have the best of both worlds — fantastic physicians providing comprehensive care to older adults, and researchers developing a greater understanding of the aging process to optimize our later years in life.
Our Mission
To optimize the experience of aging through excellence in clinical care, inspired teaching, and transformative research.
Our Vision
To create a better world for aging people.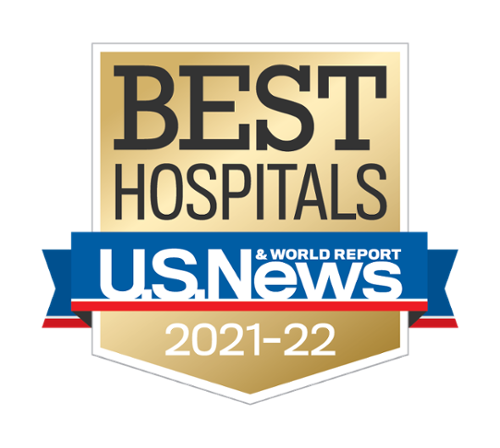 Nationally Ranked
Our Geriatrics division has been ranked 11th out of more than 1,500 national programs in U.S. News & World Report!
UC San Diego Health has been ranked 1st in San Diego and 5th in California in the US News & World Report "Best Hospitals" survey for 2021-2022
Researcher Educator for Geriatrics, Gerontology, and Palliative Care Assistant, Associate, or Full Professor
The Division of Geriatrics, Gerontology, and Palliative Care at the University of California, San Diego, Department of Medicine (http://med.ucsd.edu/) is committed to academic excellence and diversity within the faculty, staff, and student body is actively recruiting academic faculty positions in Geriatrics and Palliative Care.
Teaching and research responsibilities will include Geriatric workforce education and community-based participatory research.
Candidates must have a PhD, EdD, or other related doctoral degrees with an emphasis relevant to Geriatrics, Gerontology, and Palliative Care or related areas. Candidates must also have proven research activity in areas related to health disparities, community-based participatory research, and/or older adult populations.
Candidates with experience in program development and evaluation are preferred.
The San Diego Alzheimer's Disease Resource Center for Minority Aging Research (AD-RCMAR) Grant renewed!
We are pleased to report that our San Diego Alzheimer's Disease Resource Center for Minority Aging Research (AD-RCMAR) P30 has been successfully renewed! We now have additional funding from the National Institute on Aging for the next five years to provide support and resources for early-career investigators from diverse backgrounds committed to behavioral and social science research in Alzheimer's Disease and Related Dementias (ADRD) and address ADRD inequities through novel research targeting multilevel factors to inform interventions. Our Center's population focus has evolved to be inclusive of groups with disproportionate risks for ADRD and of particular importance here in the San Diego region, including Hispanic/Latino, Limited English Proficiency, and Refugee Communities. We have also expanded our Center to include a new Community Liaison and Recruitment Core. Our center will continue to benefit from the strong leadership of faculty from both UC San Diego and San Diego State University. We are very excited to have received this renewed funding!
Fellowships
We are happy to welcome our 10 new fellows to UC San Diego — 3 Geriatric Medicine fellows and 7 Hospice & Palliative Medicine fellows!
Grand Rounds
Join us for our monthly series (typically 1st Tuesday of the month), with a range of talks from experts in the fields of geriatrics, gerontology and palliative care. Special edition grand rounds are being held in May/June to provide an opportunity to hear from our fellows!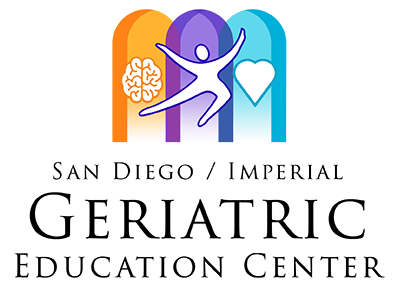 San Diego/Imperial Geriatric Education Center
lmproving Geriatrics Education in the Community: SDSU and UCSD are co-leads on a HRSA-funded Geriatrics Workforce Enhancement Program (GWEP) grant to continue the San Diego/Imperial Geriatric Education Center (SDIGEC) and its important work educating local healthcare providers and communities on Alzheimer's Disease and geriatrics!
Support Our Work
Join us in helping older people live their best lives longer. Addressing the needs of our older adults is important now more than ever! Your donations ensure that our research and clinical care keep pace with the needs of our community and ensure our initiatives to further educate the geriatrics work force remain strong and expand.