Our Division
We have the best of both worlds — fantastic physicians providing comprehensive care to older adults, and researchers developing a greater understanding of the aging process to optimize our later years in life.
Our Mission
To optimize the experience of aging through excellence in clinical care, inspired teaching, and transformative research.
Our Vision
To create a better world for aging people.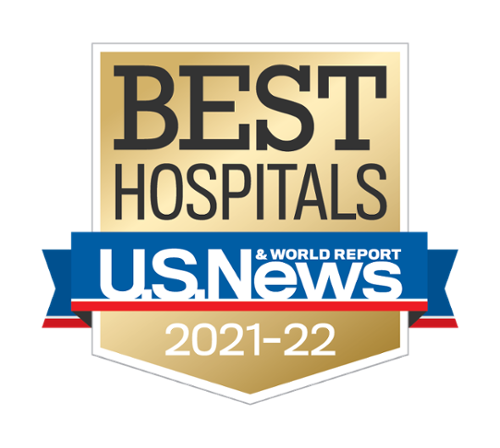 Nationally Ranked
Our Geriatrics division has been ranked 11th out of more than 1,500 national programs in U.S. News & World Report!
UC San Diego Health has been ranked 1st in San Diego and 5th in California in the US News & World Report "Best Hospitals" survey for 2021-2022
Recruitment for Education and Research Training Coordinator
Under general supervision of the Director for Education and Development, this individual will serve two key roles: 1) Program Coordinator for the ACGME-accredited Geriatrics Fellowship Training Program; and 2) Program Manager for other clinical education and research training programs of the division, including the NIA-funded Medical Student Training in Aging Research (MSTAR) program. This individual will apply knowledge about curriculum, requirements, and educational activities to coordinate professional health education and research training programs.
Recruitment Open for Assistant, Associate, or Full Project Scientist
The Division of Geriatrics, Gerontology, and Palliative Care at the University of California, San Diego is committed to academic excellence and diversity within the faculty, staff, and student body and seeks Assistant or Associate Project Scientists.
The successful candidates may be able to develop their independent research program and will be expected to apply for extramural grant funding to support these efforts.
The selected candidates will be responsible for conducting translational research studies on mitochondria's role in aging and age-related diseases/conditions in the laboratory. The successful candidates will analyze data, prepare presentations, and prepare/submit manuscripts. In addition, the successful candidates will be expected to provide in-person training to students and research fellows in the lab.
Candidates must have a PhD or equivalent in a biomedical-related field. Candidates must also have expertise in mitochondrial bioenergetics and a minimum of four years of experience as a Postdoctoral Scholar.
Fellowships
In July 2022, we will welcome 10 new fellows to our division — 3 Geriatric Medicine fellows and 7 Hospice & Palliative Medicine fellows!
Grand Rounds
Join us for our monthly series (typically 1st Tuesday of the month), with a range of talks from experts in the fields of geriatrics, gerontology and palliative care. Special edition grand rounds are being held in May/June to provide an opportunity to hear from our fellows!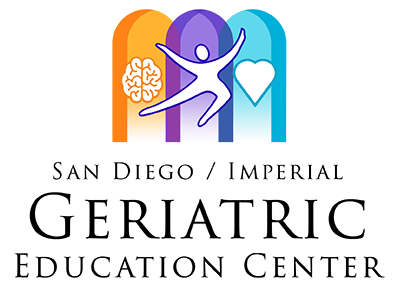 San Diego/Imperial Geriatric Education Center
lmproving Geriatrics Education in the Community: SDSU and UCSD are co-leads on a HRSA-funded Geriatrics Workforce Enhancement Program (GWEP) grant to continue the San Diego/Imperial Geriatric Education Center (SDIGEC) and its important work educating local healthcare providers and communities on Alzheimer's Disease and geriatrics!
Support Our Work
Join us in helping older people live their best lives longer. Addressing the needs of our older adults is important now more than ever! Your donations ensure that our research and clinical care keep pace with the needs of our community and ensure our initiatives to further educate the geriatrics work force remain strong and expand.