West Health-UC San Diego Geriatrics Quality Improvement Science Fellowship
Overview
This fellowship was made possible by the generous support and expertise of the Gary and Mary West Health Institute, an independent, nonprofit medical research organization dedicated to successful aging. The West Health-UC San Diego Geriatrics Quality Improvement Science Fellowship is a 1-year fellowship training program designed for geriatrics fellowship graduates. Co-funded by West Health Institute and UC San Diego, the goal is to develop national leaders in quality improvement and implementation science focused on improving healthcare delivery for older adults. Graduates will be prepared to engage in older adult-centered quality improvement and lead high-value care initiatives to improve outcomes that matter most to older adults.
Learn more about the fellowship and watch a brief video on West Health Institute!
Salary & Benefits
The salary will be at the PGY level based on the candidate's experience. For the 2020–2021 academic year, the annual salary for an incoming fellow at the PGY6 level was $73,164. The basic salary scales are established by the University Office of the President and can be found on the Office of Graduate Medical Education - House Officer page.
Salary Scale 2021–22 and 2022–23 (PDF)
Benefits include excellent health, life, disability, dental, and vision care insurances for fellows and their spouse/dependents, paid vacation and sick leave, and a tax-deferred retirement plan.
Fellows have all expenses paid to attend and present at the annual American Geriatrics Society conference and one other conference according to fellow interest. In addition, all expenses for coursework are paid.
Eligibility Criteria
Completion of an ACGME-accredited fellowship in a geriatrics discipline (by the start of this fellowship)
Geriatric Medicine-Certified or Eligible for Geriatric Medicine Certification
Active, unrestricted U.S. license to practice medicine
U.S. citizenship
Other clinicians without Geriatrics Fellowship training are encouraged to inquire about additional opportunities.
Application Process
Application review will begin in September 2022 on a rolling basis: Geriatric QI Fellowship Application (PDF)
Submission Deadline: January 15, 2023, 5:00 p.m. PST
Interviews by video will be conducted: January / early February 2023
Admission decisions will be communicated to all applicants: February 2023
Fellowship start date: Wednesday, July 5, 2023
More Information
The program is Co-Directed by Lindsey Yourman, M.D. from UC San Diego, and Jon Zifferblatt, M.D., M.P.H., MBA from West Health Institute. For more information, contact the program's Co-Directors: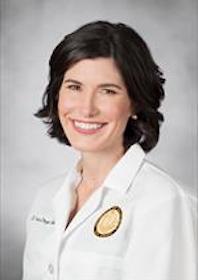 Lindsey Yourman, M.D.
lyourman@health.ucsd.edu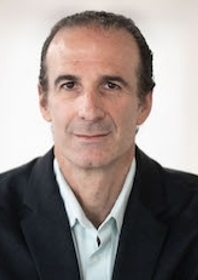 Jon Zifferblatt, M.D., M.P.H., M.B.A.
jzifferblatt@westhealth.org